Easy set up
You don't need any technical skills to become an affiliate, set up is quick and easy! Simply choose which program to participate in.
5% in commission
You can enjoy a competitive commission rate for every sale you make, maximising the most out of your efforts.
360 day tracking period
When your referrals visit us, we'll store this information for 90 days, increasing your chances to earn commissions should they book during that window of time.
What you don't know about us.
Our affiliate program welcomes content creators aligned with our audiences and their diverse interests. While we're in the business of travel, it's true that our customers have a broad list of passions, interests and purchasing habits that could make them the right fit for your brand.
We find that our affiliates enjoy the most success when their audiences care about following trends in travel, lifestyle, wellness and similar topics. If you're a travel blogger, our affiliate program can help you connect readers to the experiences and destinations you're already writing about!
A few things we're great at
Start converting your website's traffic into easy income by joining our affiliate programs . These programs are completely free and require absolutely no commitment – you're free to start and stop whenever you want. All you need to do is apply via one of the links below and we'll be in touch.
What is affiliate marketing?
Affiliate marketing is the process of earning a commission on a sale by promoting a company's products.
Who can be a LordsTown Travel affiliate?
In short, anyone with an online presence can apply to join our affiliate program. If your brand or website is focused on travel, your chances to be accepted to the program increase greatly.
What are the benefits of being an affiliate?
The biggest benefit of becoming an affiliate is that you have the potential to unlock your passive income, easily!
Portfolio
Here are some of our awesome travel tours and destinations.

Affiliates Testimonials
Don't take our word for it – here's what our clients say:
We are pleased to start working with lordstowntravel Affiliate Program. They have a great brand and their marketing team is responsive and helpful. We can definitely recommend them to all affiliates. This is a great affiliate program, reliable and very professional team, excellent support.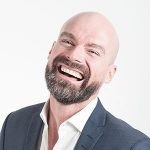 John Dopes
"Outstanding and well converting brands, great player retention, and amazing team behind it – what more can you ask for? This is our favorite affiliate program and our Finnish customers really love their brands, too. They are highly recommended to all affiliates who appreciate quality and trustworthiness."
Emma Tru
"We have been working with Lordstown Travel Affiliates Program for a few months now, we are very happy with the product and the team. Their team is very professional, easily reachable and are fast at taking care of our queries. We can only recommend working with Lordstown Travel and their Affiliate Program."
Sophia Greene
Join us!
It will only take a minute
contact information
write us or contact us on our social media